Since 2015, SI PPS has convened more than 75 partner organizations to offer more than 70,000 hours of training, for more than 20,000 partner staff. 
The trainings consisted of more than three dozen short- and long-term courses in Population Health, Cultural Competency, Behavioral Health, Continuing Care, web-based Disease Management, and Patient Engagement.  One key outcome of these trainings was the introduction of a global Nursing Home approach to managing sepsis in nursing homes with the goal of reducing hospital admissions.

In 2017 and beyond, SI PPS began to develop and offer Adult Education Certificate Programs in conjunction with institutes of higher education.  These more in-depth courses also offered a college credit component.  The  Community Health Worker and Certified Peer Recovery Advocate programs were created. They are a key linchpin in helping engage patients in multiple settings into treatment and services for substance use disorders.
Over time, SI PPS and partners looked at deeper issues impacting recruitment and retention. From these findings, a new curriculum was developed, obtained Federal approval from the US Department of Labor and launched the first federally approved, learn and earn Apprentice Program for Certified Nursing Assistants in New York State.
Our Results
Over 70,000 hours of training to upskill workers from 75 employers
First ever program combining cultural competency, health literacy and LGBTQ sensitivity training to over 20,000 employees
Created first certified recovery peer advocate (CRPA) program on SI that recently received DOL approval as apprenticeship program
Developed the first Federally Approved Certified Nursing Assistant Program in New York State, 100% pass rate state exam
Improved skills of new hires, improved organizational acclimation, reduce turnover and improve employee morale
Home Health Aide field became a career ladder to CNA
First round success, led to partner request for second and third cohort in Winter 2019, including building an LPN Apprentice career ladder
10 CNA Apprentices started as of January 2020 – Eger, Carmel, Clove Lakes
SI PPS selected to advance to funding round for NYS Workforce Grants
The work has continued to mature based upon the needs of the workforce community, partner organizations and the healthcare market in general.
Graduate Rate for Community Health Workers
Graduate Rate for Certified Recovery Peer Advocates
Rate of scholarship recipients/interns who went from intern to employment with one of our local partners
Staten Island PPS developed real time, online learning modules available for partner training and staff development needs.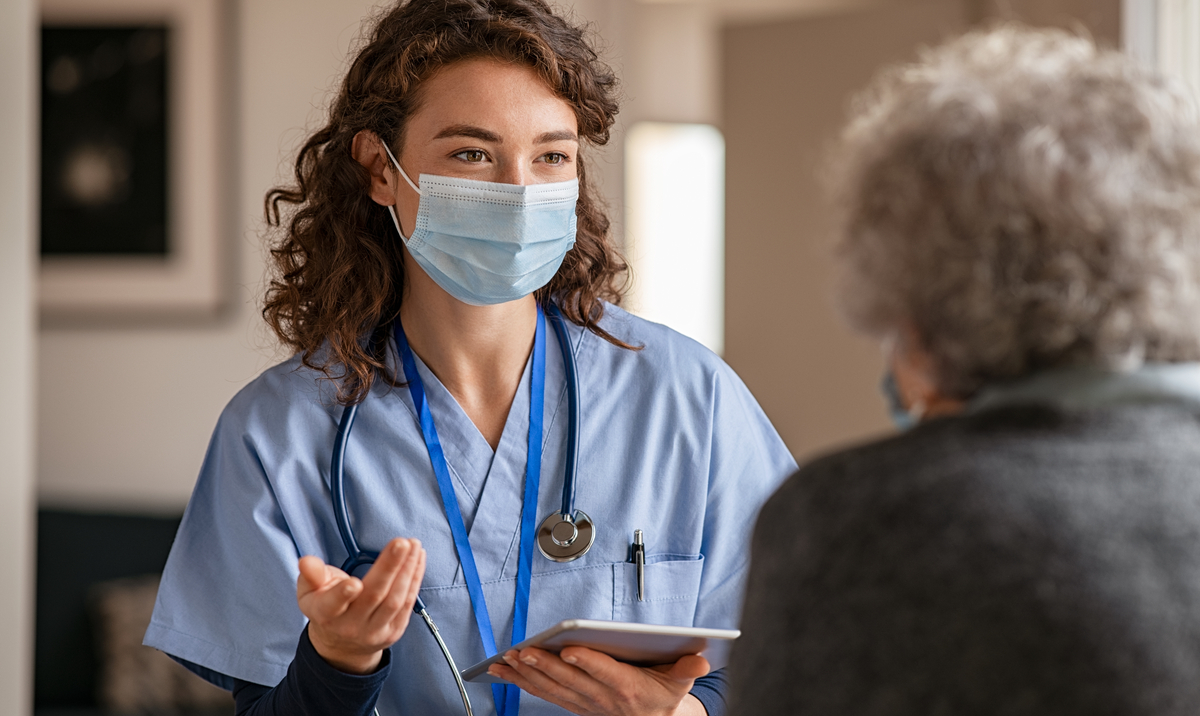 Motivational Interviewing
Motivational Interviewing is a clinical approach that helps a person withdraw from a state of uncertainty and become motivated to make positive decisions.
Infection Control
This course is designed to help you understand procedures for preventing and dealing with potential infections. One in ten patients becomes infected while in hospital and about 3-5% of those infected die as a result. HALF of these infections can be avoided. 
Contact Tracing
The Contact Tracing course is designed for partners to help with local contact tracing efforts. 
Our online learning modules provide 24/7 access where scheduling and record tracking can be efficiently achieved. View all modules > 
SI PPS has received national and local recognition for our work and has provided advisory and development assistance to organizations around the world.

SI PPS and the College of Staten Island College were recognized by CEANY for the joint impact in advancing workforce development an economic development within the borough of Staten Island.

Cornell ILR conducted a multi-year study of SI PPS workforce efforts, cited positive impact in skills upgrading and called the work good Public Policy.

US Dept. of Labor recognized SI PPS for the creation of Registered Apprentice program for C.N.A., the first in NYS, and Home Health Aide. Earn and learn- encouraged adoption at State and Federal level.


SI PPS was selected as an Emerging National Champion for front line healthcare worker development in 2018. SI PPS was selected to join National Fund Workforce Academy in 2020, along with 12 other large health systems across U.S.A

Health Resources and Services Administration (HRSA) awards PPS more than $650,00 in grant funding to continue our training program for CHW and CRPA (2019-2022).

Participated with BLU to advocate on Capitol Hill for enhanced funding for Pell Grants and expanded Workforce Innovation and Opportunity Act funding to cover Continuing Education learning programs.