May is Mental Health Awareness Month and has been observed in the U.S. since 1949. Below you'll find resource and information about mental health for you and your loved ones.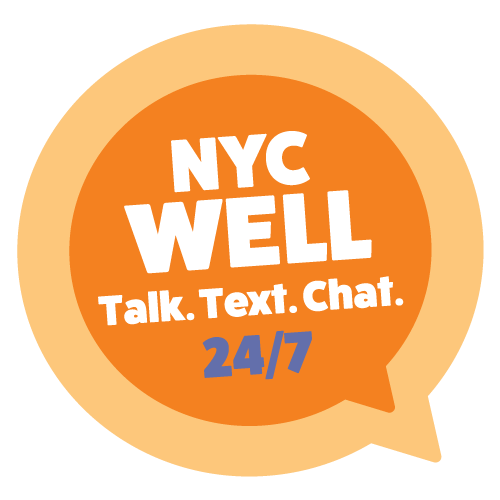 NYC Well can connect you to free, confidential mental health support. You can speak to a counselor via phone, text, or chat and get access to mental health services, in more than 200 languages, any time you need.

1 (800) 950-6264
The National Alliance on Mental Health has a hotline you can call if you or someone you know needs help.
Available Mon-Fri, 10am-10pm
Support groups are peer-led and offer participants an opportunity to share their experiences and gain support from other attendees.
Are you interested in learning more about mental health? Listen in to learn more about personal stories of hope and recovery, expert advice and research, and strategies for ending stigma and living well.
When a friend or family member develops a mental health condition, it's important to know that you're not alone. Learn how you can support your loved ones.
Mental health conditions typically begin during childhood, adolescence or young adulthood. Learn more about how to help young people get the mental health support they need.